ONCE YOU'VE LOGGED IN YOUR 10,000 HOURS…
It takes a lot of time to learn how to work efficiently. It's like my first boss Robert Bergmann once said, the key to this business is to be brilliant and be quick.
INNOVATIVE DESIGN WITHOUT THE HEADACHE
Our advertising works, simple as that. If advertising is ineffective, then it is useless to you, no matter how fancy it may be. Anybody with a dash of talent can call themselves a graphic designer, but does the work accurately represent your company? It has to. It effects your bottom line. Your corporate identity must be consistent, innovative, and a complete visual representation of what you do. Every color, every image, every word must honestly represent your brand, your message, and your mission statement, and do so on all levels. And since we believe in a Moneyball approach to creativity, you don't have to dread the day your billing statement arrives.
YOUR ENTIRE ORGANIZATION HAS A DISTINCTIVE PERSONALITY
Marketing is an organic and volatile system, any information one gathers about their business can self-destruct within five seconds in a world driven by the web. All the more reason why you need someone to follow future trends of the marketplace, and keep your company one step ahead of the game. Let us work side-by-side with your business to discover the secrets of your industry and your place within it now and for the next decade. We can provide creative solutions to complex advertising problems with innovative design techniques designed to attract new clients and satisfy your existing customers.

SOCIAL MEDIA MANAGEMENT
Everyone has a Facebook page, but how are you going to use it? Phone apps are the latest thing, but what exactly should yours do? There are so many ways to connect to your clients. Where do you begin? No worries, we can figure that out for you. Use social media to its full advantage, and improve your clients' lives better in the process.
THE BOTTOM LINE
Businesses will fail without a strong visual plan. That is why we conduct the research, create the campaigns, and execute ideas that insure the best possible chance of hitting your target audience, a group that is constantly changing with the trends of our fast-paced society. Your hard earned dollars invested into advertising need to perform effectively in the art of marketing. With Boojazz in your corner, you gain exclusive access to a competitive edge without the expense or snotty attitude of a large downtown design firm. It's professional business conducted with the care of a personal relationship.
"I had the very good fortune to meet with Michael for a brand review of my business. He's got that rare ability to blend super cool ideas with good business sense. If your business needs a multi-talented designer who knows not only how to make your site look fabulous but actually get you real business results and a solid return on your investment, call him immediately. Time spent with Michael pays off."
– Whitney Keyes, WhitneyKeyes.com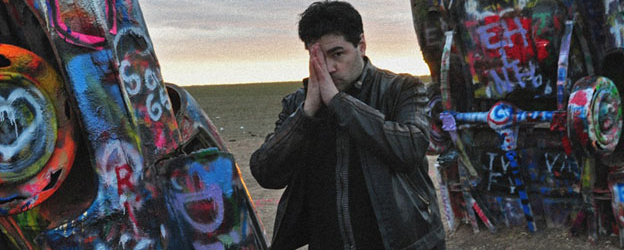 "My husband, Tony Hicks, and I have been working with Michael for the last few months on website design for our businesses. My website has become the cornerstone of promotion for my career as an author. Michael always has a creative suggestion, not just on the look and feel of the site, but also on how to best position yourself online. He always is patient and informative about process, and manages to corral my wild ideas into a web presence that looks great and performs even better. Hire this man immediately!"
– Ann Wendell, Author
"Michael's work on our Four Winds Casino Shuttle website has been a great help. He is always been available to help and make changes when we needed them and they are up on time. He helped our company develop our online registration system to fit not only our customers needs but also our database needs. His advice has always been a great help to my company."
– Will Sadek, Casino Tours & Charters Inc.