Paintings of Your Dog. Because It's Awesome.
To commission Michael for new work, please call 425.495.0415 or email us a good time to contact you.
ALL ABOUT DOG PORTRAITS
A Note from the Artist
"As I'm not just creating a standard run-of-the-mill pet portrait, but one of my signature abstract modern art paintings with your pet as the subject, you can expect a much more artistic and valuable work for your home. I'd like to think I charge a fair price for this level of work that doesn't kill your pocketbook."
Should you want more than one dog in a piece…we can do that to. Call 425.495.0415 for a quote.
(Oh, and I'll be donating a small portion of the proceeds to the Beagle Freedom Project.)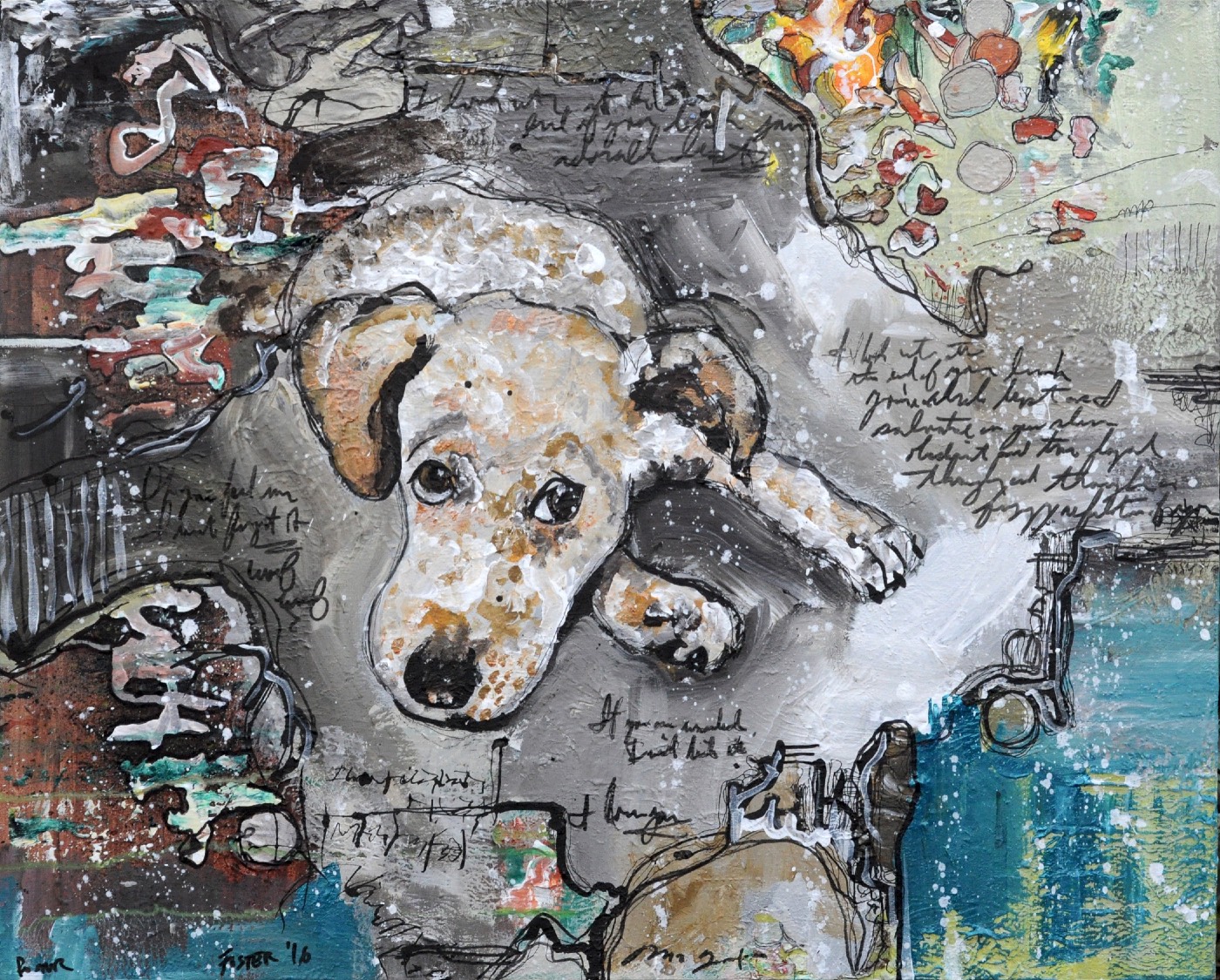 SO HOW DOES ALL THIS WORK?
Once you connect for an initial consultation through my email michael@boojazz.com or call just dial me up at 425.495.0415… the process is as easy as 1,2,3
STEP 1: Send over some photos.
I want a specific photo you'll want to see interpreted into the painting. Feel free to send other photos that serve to add visual information to the main photo which will help establish the personality of your little guy, as I'll create abstractions of their personality and essence around them.
STEP 2: Then send over some details.
If there are any specific colors… once again, to augment their personality or create a piece that will match the color scheme of your home, please send swatches or samples. The dogs themselves I'll paint pretty close to their actual coloring… but it's the abstract work around them i'm looking to build on.
STEP 3: Then finally, send over a deposit.
I usually ask for 50% commission up front, then the other 50% as we complete the project. I'll send over photos of the work in process.
Call 425.495.0415 or email us to commission a piece today.